Passenger Release Training
Passenger Release Training
Passenger Release Training is invaluable to our current customers, on site trained operatives allow immediate response times to ensure your lift passengers are safely released immediately, reducing their stressful experience.
Our training is delivered by our highly trained engineers with many years' experience within the lift industry. They have worked and trained on all matter of lifting equipment ensuring they can deliver and adapt each training programme to suit our customer's needs and site requirements.
The HSE states BS 7255.2012 as the approved code of practice that contains the recommendations/requirements relevant to emergency release procedures and provisions. This goes towards satisfying your obligations under the Lifting Equipment Regulations (LOLER) – carried out by competent persons.
The above will allow customers delegates to prove competence in the new acquired skills. Upon completion all delegates shall receive certification approving them competent in the safe release of passengers on the specific lifts, which is inclusive of a pre-visit risk assessment.
Trapped passenger conundrums – the answer is here.
Parallax Maintanance
What do our experts say?
What do our experts say?
Training of your site operative is invaluable when dealing with a trapped passenger. Despite our minimum response times, our customers have found this vital to the running of their buildings especially our NHS customers.
Laura Monks
Frequently
Asked Questions
We are on hand to advise and provide all necessary information regarding the training programme.
---
Yes, it certainly can, our qualified training engineers have worked and trained on all matter of lifting equipment.
---
Our training packages can be adapted to suit our customers needs and requirements, get in touch with our friendly team and they will be happy to assist.
---
Prior to training, our qualified training engineer shall carry out a risk assessment.
---
You definitely receive a certificate upon passing your passenger release training, for your records.
---
Our training is to be renewed annually, we all need a recap especially when it comes to the safety of others.
GET IN TOUCH FOR MORE INFO
What makes us special
What makes us special?
Our happiness, is your happiness…
Whether you're a private or business customer, first time with Allied or been with us since the beginning. We are a team and treat all customers as equals. We embrace all our customers needs, wants and requirements to deliver an Efficient, Effective and Safe service. It's all in the detail the Personal touch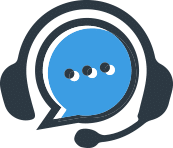 Customer Service

Health & Safety

Training & Compliance

Excellent Products & Services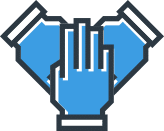 Team
Customer Testimonials
Customer Testimonials
Don't just take our word for it, see what our customers have to say:

"I have been dealing with Allied lifts for little over twelve months and I am delighted with the service that they provide to Perspex International. They are informative, professional and understand our Business needs. I would recommend them to any business."
Perspex International Ltd

"The response times to call outs and preventing business disruption for the college has been invaluable. The service from start to finish is professional and to a high standard including safety. Continuity of engineers helps massively with site knowledge and trust levels especially in a college environment. I would definitely recommend Allied Lifts to any fellow professional."
St Helens College

"We decided to move from our old supplier as we felt we were not receiving a good service mainly due to the slow response when we needed support. I am happy to acknowledge that the support we receive from Allied Lifts has been exactly as I would expect i.e. fast, and efficient. I am particularly happy with the advice offered freely by the visiting engineers, this has I believe resulted in a more reliable facility."
Sharp Business Systems UK PLC

"Allied Lifts have serviced and maintained our lifts over a considerable number of years. They give us excellent customer services and being a company who will listen and work with their client. This together with them being on the NHS Framework agreement results with one very pleased Trust."
North West Boroughs Healthcare NHS Foundation Trust:

"We have had a very longstanding relationship with Allied Lifts, always finding them extremely helpful and supportive. They have demonstrated their reliability and trustworthiness over a number of years and I have no hesitation in recommending their services."
YMCA

"I am the Lift AP for WWL foundation trust and have used Allied Lifts for the 4 years I have been in post. They work in a very professional manner and provide all the necessary compliance paperwork. We use them for most of the repair work and also they are very competitive. They are always very informative and helpful when we have issues with the lifts and providing support for upgrade schemes."
Wrightington, Wigan & Leigh NHS Foundation Trust
"Allied are a company I find to be responsive, supportive and professional in their approach. They always deliver to a high standard that we have come to expect."
Housing Association
Get in touch with us
The personal touch for all your lifting needs is at your fingertips