Case Study 005: Tameside and Glossop Integrated Care NHS Foundation Trust
Completion May 2018
We were awarded the project to modernise/upgrade a 1800kg bed passenger lift that was unreliable and causing disruption to the operation of hospital wards and patient access/egress on behalf of Tameside and Glossop Integrated Care NHS Foundation Trust.
Tameside and Glossop IC NHS FT, formerly known as Tameside Hospital NHS Foundation Trust was established on 1 February 2008. Previously, the Trust had operated as Tameside and Glossop Acute Services NHS Trust since 1994.
The Trust operates from the Tameside General Hospital site, which is situated in Ashton–under-Lyne. The organisation services a population of approximately 250,000 residing in the surrounding area of Tameside in Greater Manchester, and the town of Glossop in Derbyshire.
Employing approximately 3,800 staff, the hospital provides the wide array of services both acute (hospital based) and community.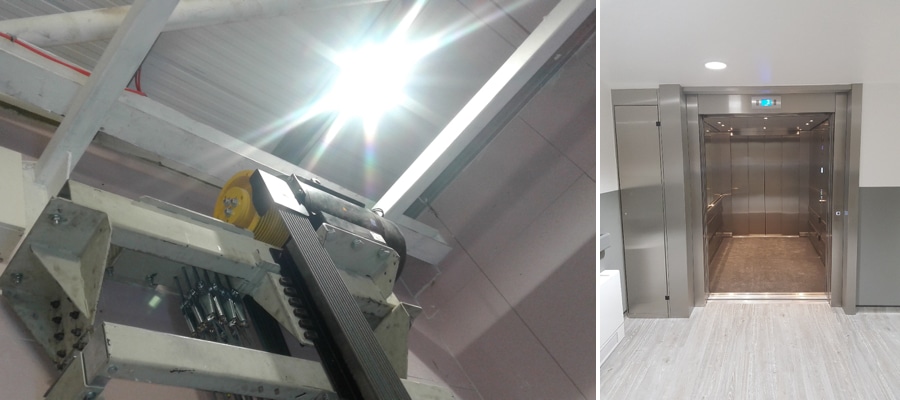 The main works required the replacement of the complete control system, wiring, complete car and landing door equipment and the compliance of uncontrolled movement of the lift for hydraulic lift. The lift car interior was upgraded to specific finishes.
The additional challenge for our works was the lift pit had failed integrity and was allowing water to accumulate in the pit causing additional problems for access and corrosion to equipment.
Our solution was to completely prepare the lift shaft pit area (whilst lift equipment in situ) and reseal/treat the lift pit and fixings to seal the lift pit with a 10 year guarantee.
The lift was tested and all Operation and Maintenance manuals issued to customer.